Actually we should feel sorry for it because everybody knows it but still, nobody likes it: Our weaker self. However, it's all its own fault because our weaker self is the reason why we spend our evenings on our couch gorging our fastfood and then keep on rebuking ourselves because we chose the couch instead of a run in the park. But that belongs to the past! We give you five reasons why you should kick your weaker self's ass! 
1. Everybody can run. Even you! 
Don't let yourself go and start to run! It doesn't require any magic: Just put one of your feet in front of the other! Increase the pace and repeat that move as often as you want! Exactly – this is just the movement you make when you walk to your beloved refrigerator! But now it's time to do it in natural surroundings! Let's go: Replace your TV night with your running shoes and one or two laps in the park!
2. Endorphins!
You're sitting in your room, listening to Gary Jules' Mad World on continuous loop and asking yourself when your mouth corners have been higher than those of Ice Cube for the last time? Well then, there's just one way out: Endorphins! Endorphins are little presents your body is rewarding you with when you manage to conquer your weaker self! They make you feel happy and satisfied and the only thing you have to do is running! Here we go: Say bye to Gary Jules and get to know Woodkid as well as your body's boosters! Run, boy, run!
3. You run, therefore you donate! 
So we know that we reward ourselves with endorphines when we run. But thanks to MovingTwice you can go the extra mile and help others by running your beloved laps! Don't worry, your brimmed piggy bank won't be touched by us: For every kilometer you run, a responsible company pays an amount to a project of your choice! What a motivation! Now you're even able to get your friends out of their couches, because running together means donating together!
4. Bye Bye Winter Fat!
We all sin. How should we resist all the cookies and christmas feasts anyway? Meanwhile, however, even the smallest crumbs have disappeared and it's time to get in shape for summer! Well, you won't lose your spare tire after the first lap but luckily, summer lets us cool our heels. And hey: Good things come to those who wa… work! So get out of your bed and start looking for your running shoes! Found them? Great! Get a move on, there won't be any cookies until next winter!
5. Strengthen Your Immune System!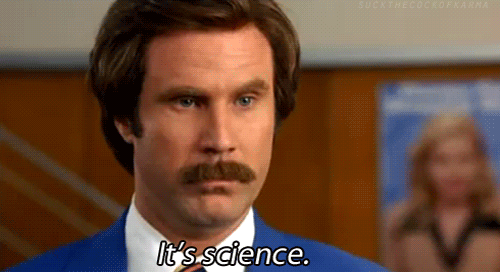 Your nose stops running as soon as you yourself start doing it! Since running improves your body's defence, more and more killer cells are being generated. But don't worry – they do not want to kill you but the unwelcome guests in your body. So if you're not a fan of shivering attacks, pain in the limbs oder fever, we recommend you running as preventive medicine! However, that's just half the battle: Don't forget to eat balanced and to allow yourself and your body enough recovery! That's how you stay healthy!
What are you waiting for?  Now you know that it's time to start running and to stop staring at your screen! So, let's go! 
GIF Source: Tumblr